At OSIM, our management model for business development stands on structural aspects that facilitate sustainable growth, namely:
Joint ventures between Spanish and Chilean partners, expanding by merging assets with both sides bringing experience, vision and focus to the table. We share a common 'DNA' that reaches beyond the realm of business to widen the outlook to ethical business values and ways of developing and expanding in the long term.
Our business experience and property track record that includes developments valued over USD2 billion in investment.
The generation of business with clear value-added attributes, the most innovative way to achieve more effective real differentiation than mere price/value transactions.
The competitive advantages found in people. We have the best professional teams based at our company headquarters in Marbella with a comprehensive network of Spanish businesses and professionals, leveraged and linked to our colleagues in Chile.
The set-up of independent legal vehicles for each business, with solid management control procedures that respond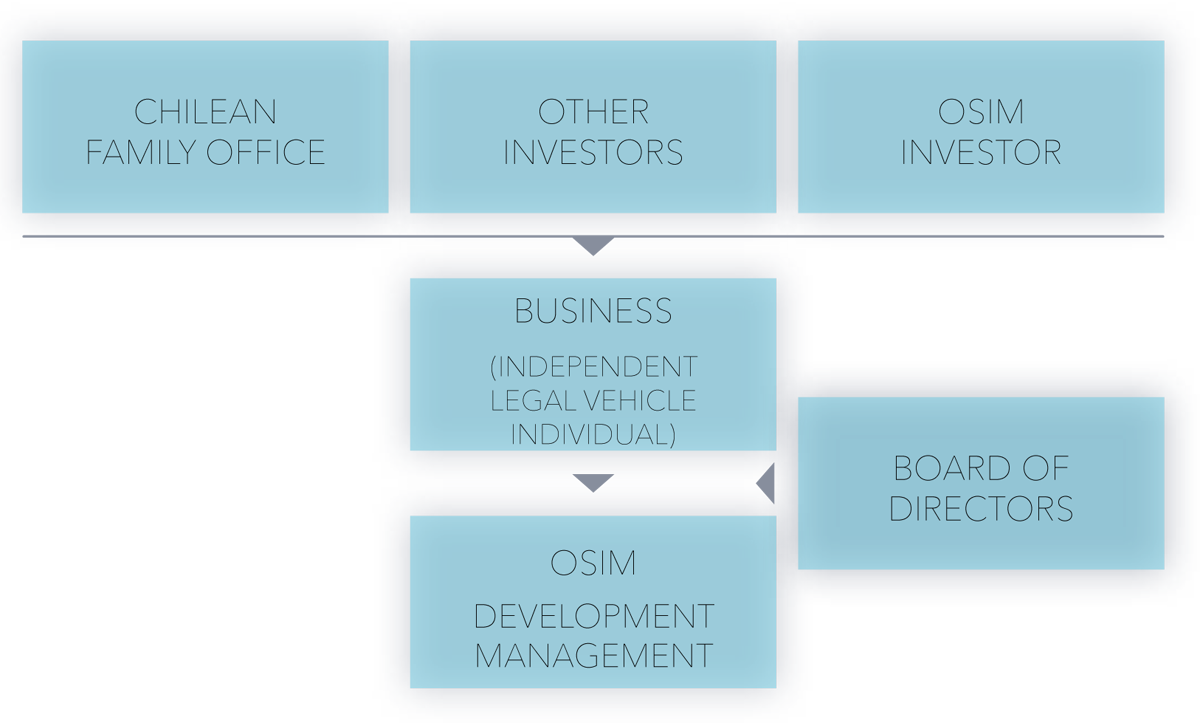 Business Operations Model
As an investment platform, OSIM is structured with an Investment Committee, the body that sets out and directs policies for investment and asset association activity. This strategic overview looks at areas of market action in the industry, investment levels, capital and funding relationships. The Investment Committee is made up of the OSIM Board of Directors and part of the Wildsur Board (Family Office Lería – Luksic).
The search and evaluation procedures and business proposals come from OSIM's internal organization, led by Pablo Chenevey H., the General Manager. Together with internal resources and the support of companies specialized in different areas of the property sector, he takes on the management of each of the businesses finalized according to defined company policies.
Each business is set up under an independent legal body, managed by OSIM and supervised by a higher-level entity designated by the shareholders who form part of each business interest (Board of Directors).